With age comes the need for a hairstyle that is easy to achieve and low to maintain, but this does not mean that you have to compromise with the quality of your style. The trick to having low maintenance hairstyles is to take into consideration the tone, length, and texture of your hair. Hair tone has to progress from darker at the ends to lighter at the top and bright tones to frame your face, this will make certain that your hair will look fabulous at any age. Do not be afraid of going for a new look be it pixie cut, bob, mid-length, or long hair.
Before getting a new look, you have to consider the time it takes to style it daily and the ease of maintenance, and whether you have the products and tools to style it. If you do not like styles that are demanding in terms of their maintenance you can go for any style below you like.
1. Blonde Pixie Cut
This style is expressed best in blonde and thin hair texture. It features side-swept bangs which will make certain that your facial features are not covered. The bangs can also hide facial wrinkles that you do not want to show. This pixie cut has light layers which will make your hair look voluminous. This style does not require hefty maintenance you can create it at home with the right styling tools and hair products. Pixie cuts add softness to your face.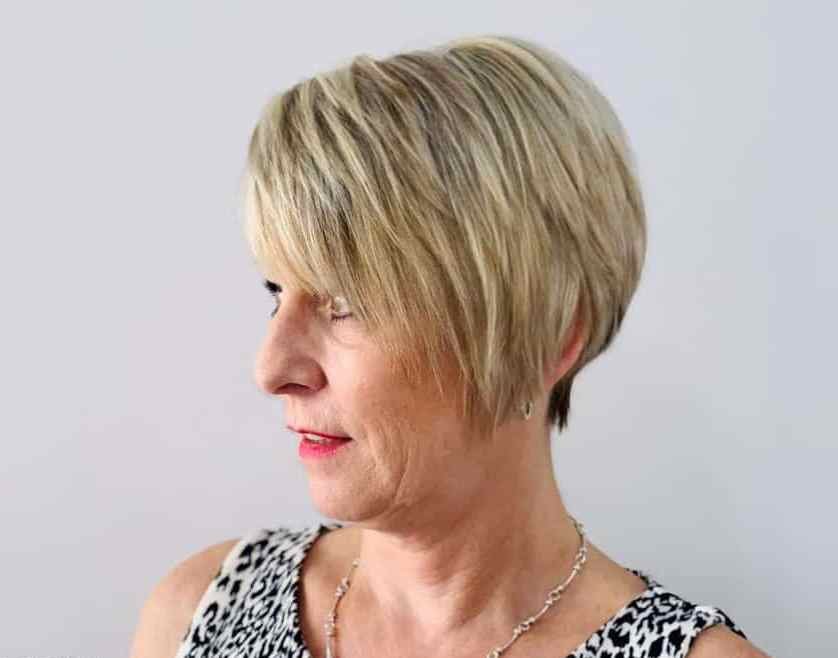 2. Short Messy-Chic Layered Pixie Cut
Short hairstyles always look good on older women and it gives them a youthful appeal. This hairstyle has brown-toned highlights and the base color is dark brown. This style should be made in a way that contrasts your face complexion. It has a messy touch to it that looks fashionable. This style is layered in a chic manner so that it makes your hair stand out and elegant. It is easy to style daily because your hair is short and does not need so many styling products and tools.
3. Chic Shag Hairstyle
Shag style is a trending hairstyle that gives your hair a flashy but fashionable look. The layers are arranged in a way that adds volume to light hair. It also has bangs, you can never go wrong with bangs, they make short hairstyles to look fabulous and takes years off your face. The bangs are made in such a way that it does not cover your eyes making them pop up out of all other facial features. This style is perfect for any hair texture and length. The blond shade also Shows off the style in a vibrant manner.
4. Wavy Bob
The wavy bob in this style is blonde in color, has fringes that shape the face, and is styled in layers such that it adds volume to your hair. It is cut around the ear to neck length and you can dye to any shade that you like. This style pays attention to the shape of your face. You can maintain this style with the recommended styling products and tools.
5. Messy Bob
Bobs have been in fashion for a long time, the best way to make your bob look stylish is by adding bangs or fringe. In this case, this style has bangs and light pink highlights that make your hair stand out among many and also give your hair a soft touch. The shade of the hair matches with the face complexion giving you a youthful impression. You can maintain it with blow-dry and hairspray.
6. Graduated Bob with Side Bangs
This style features blond hair with layers and side bangs. The length of the hair is just below the ear. It has short angled layers with long bangs that are swept to the side and short fringes underneath. The layers give the impression of volume. This style can be maintained using a blow dry with a round brush.
7. Tapered Pixie with Long Bangs
Tapered pixie is versatile as it works best with many hairs color and textures. It is characterized by long side bangs that will transform your look and make it look chic. The hair at the nape is shorter and the top has long feathery hair. This style will draw people's attention away from your hair to your face. It exposes more your cheekbones and eyes.
8. Piecey Bob
This Piece bob has an almost shag-like bob appearance that will give you a youthful trendy look. To achieve a similar style as this, you shampoo dry hair and style using your fingers by passing through it. This style is a wash and wears to mean that you can maintain it at home with ease with the guarantee of your hair looking good all day long. The bangs make the style look classic and also the dark roots work well with blonde hair.
9. Choppy Bob
This hairstyle entails light brown short layered hair which can be worn as straight, wavy, or curly. The layers give volume to your hair, so as to have maximum volume keep the layers rounded at the top and leave the ends with a blunt finish. It has bangs that give the style a young appearance and ear length so that all your facial features are appreciated. You can maintain it using hairbrush and finish the look with hair spray.
10. Long Layered Bob
Long bobs can also be called lobs, it includes both medium length and long hair that touch the shoulders. You can add more style to it by layering it and adding highlights which will show off the layers and your hair texture. You can go for this style as it fits all ages and face shapes. It is styled with a round-brush blow out which makes it easy to maintain on daily basis.
11. Medium Layered Shag Cut
This haircut is shoulder-length, layered, and has blond highlights. It has blunt ends that make your hair look thick than it is. This Medium layered cut is facing framing and the layers are angled in a way that it does not fall into your face covering your beautiful face. The shag is styled in a perfect fit giving it a sassy but fashionable appearance. This style adds volume to your hair making it appear full and voluminous.
12. Short Piecey
This style is appreciated with thin hair and it can also be layered so as to add volume. It has a collar length and has the advantage of adding thickness to rather fine hair. For the best outcomes, it is fit for fine hair. It has highlights that will modernize your look.
13. Pixie cut with Bangs
Pixie cut comes in different shapes and sizes but its main feature is that it is short at the sides and it has long bangs at the front which can be swept sideways. This pixie cut is attributed to long layers and side-swept bangs that are easy to style and maintain. This style is up to the mark with the light shade of blond as no one can ever go wrong with any shade of blond be it young or old. With its short length, your facial features will stick out.
14. Classic Black Bob
The classic bob is satisfactory in any natural hair color. It is chin-length face-framing, straight with blunt ends and parted at the middle. Classical bob is adaptable as it can fit any age and also face shape. It has blunt ends that make your hair full and also allow you to make any style you want to be provided that you have the hair products and tools needed. It can be maintained by using a spray that gives your hair a shiny look.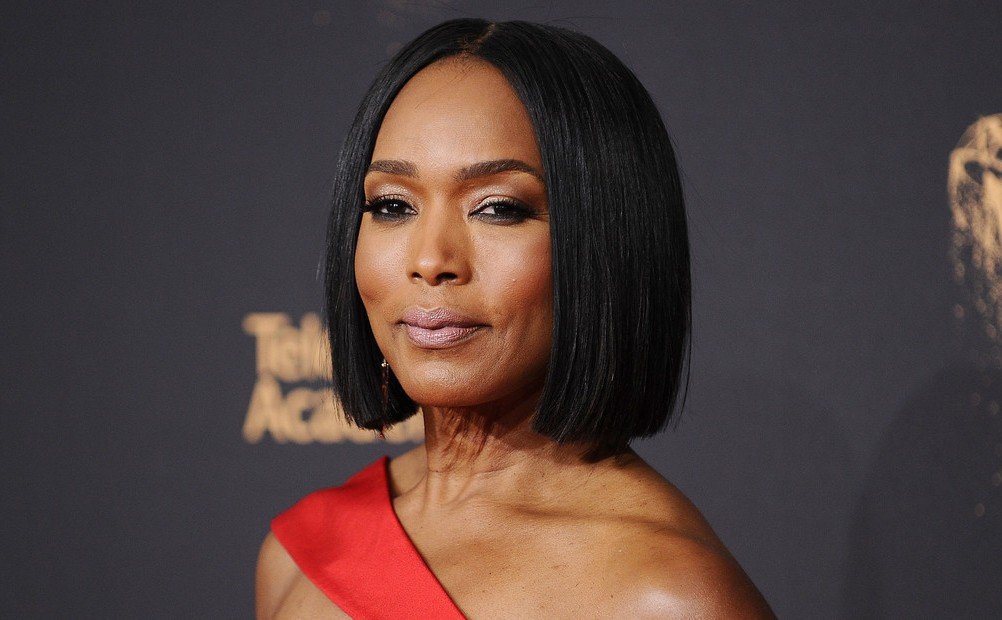 15. Part Pixie, Part Bob
This style is a mix between a pixie cut and bob which gives a captivating look! This look is given credit with hair that has a natural wave, you can style your waves with your hand by layering them away from your face. The waves are feather light giving it a wispy look. It has a fringe that is side swept giving more attention to your face.
There are a variety of hairstyles out there that can fit anyone depending on your face shape, complexion, hair texture, and even your lifestyle. Go for a style that you can easily style and maintain at your home because you cannot keep going to the salon every day. A versatile style can also be a to-go because you can style different styles daily.