Choosing a hairstyle for women for various events, such as wedding events is often a difficult task. While many women seek to match their hairstyles with face shapes, there are other factors considered in selecting particular hairdos. Also, most women consider the general appearance with different hairstyles given that some can make them look older or fatter. Although short hair can make women look younger, long hairstyles add a sharp look and change the appearance different from who they are. Whether long or short hairstyles, multiple alternatives are available, especially for older women that can be worn to weddings.
1. Sleek updo
Women with fine hair that does not take to curls can opt for a sleek updo for attaining a less sparse and voluminous look. This hairdo is suitable for women who do not have bangs or can be able to pull their fringe often to the side. For those older women with fine hair, they can try a chignon-style bun or have it paired with a bouffant. Complements of the hairstyle include featuring a hairpiece or clip although too much hassle can spoil the voluminous look.
2. Simple half updo
Older women whose hair does not comply with a complete hairdo can opt for this hairstyle where some of it is swept back. This style is great for women with a low neckline and having a v-shaped neckline since some hair lays on the area. For adding style and a sharp look to the hairstyle, older women can include a bouffant that sweeps hair back more. Also, a gorgeous clip and hairpiece can sweep more hair from the side edges and transform the look into a neat updo.
3. Short hair updo
Having medium to short hair is advantageous for an elegant updo since the lengths and textures can be fashionable. Using this hairstyle for short hair transforms the appearance of multiple shapes and can be matched with varied ideas. For a wedding event, the hairdo can be curled at the back of the head to present an easy-to-maintain appearance for the ceremony.
4. A curled bun
This hairstyle creates a look for multiple face shapes and can be done by women at old age to regain a younger appearance. For long hair and curly ones, pulling it back keeps the hair together for the day. The hairstyle is often used to maintain a mother-of-the-bride look with the front part being quite tousled. Also, the hairdo allows for a couple of curls and bangs hanging around the face to complete the formal look.
5. The folded bun
Classy and elegant looks are achieved by making folded buns for older women and are suitable for weddings due to the minimal attention required. The hairstyle has a twist that adds a classy look on women, especially with long hair. In this case, the bun can be folded and more texture is added to the look while side to side hair strands is left hanging. By wearing the folded buns, women have less attention to redoing the style that is suitable in day-long events, such as weddings.
6. Light Locks Cut Hairstyle
As women get older, the hair quality declines and thins regularly, however, wearing light locks minimizes the fading appearance. For older women, the declining hair quality hinders them from achieving a fashionable look and attaining their desires. In this case, wearing light locks allows for modifications since the hair can be toed in a petite bun.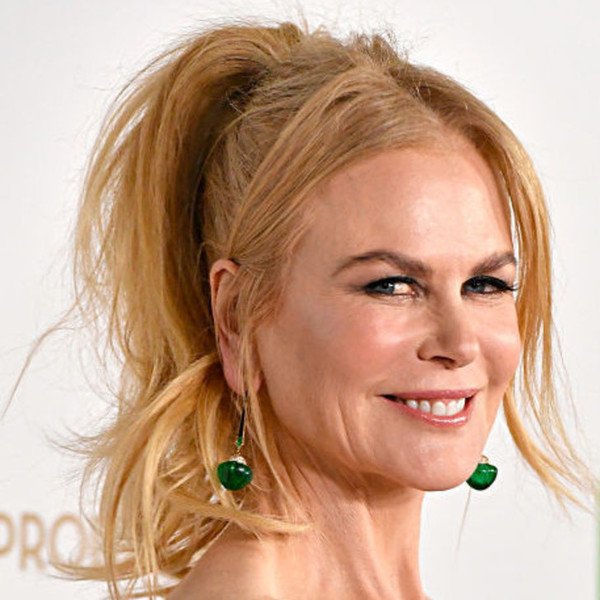 7. Dutch braid
To demonstrate a great style for wedding parties, older women have a great choice for the Dutch braid. The hair is braided in a large folds at the middle and extends to the back down the head. The end of the large braid is tucked under itself for adding texture to the look. Brides and bridesmaids can wear this lifestyle if they have voluminous hair and want to enhance the glam.
8. Curly Gray Blonde hairstyle
The curly gray blonde hairstyle often brings fun to older women's personalities, especially for those with short hair. If messy hairstyle suits you, the curly gray style presents a rough texture and compliments a thin face shape. This hairstyle fits on a short ear-length haircut where the lower part of the face is left open, Therefore, the hairstyle matches the frame of your face with the chance of flaunting earrings and other features on the face.
9. Classy pinned up bun
Long and medium length hair can be styled up by pinning it into a bun. All the hair is swept together tightly at the back of the head to form a unique bun. The hairstyle allows older women to form a younger appearance while pining it up in the middle of their heads. This look in older women suits multiple events when a formal appearance is needed. Further, the color mix with shades of dark brown on blonde hair makes the style perfect.
10. Long layered cut hairstyle
This hairstyle incorporates layers with a golden shade that adds the highlight and shadow effects from the long hair. In this case, the hairdo gives volume to the crown and makes the face appear fuller and therefore a younger look. For wedding events, the hairstyle allows for pairing with bright stone studs to attain a very glamorous look. Most importantly, maintaining this hairstyle is very easy and commendable for a busy environment where chances of modifying it are quite less.
11. Braided Bun Angular Hairstyle
Looking for a pretty and compact hairstyle for medium hair? The braided bun angular hairstyle fits the description with small fringes at the front and several strands at the back portion. Both the small fringes and strands are tied at the back of the head in a medium long bun. As a clean hairstyle, older women prefer it too complex ones that mess the looks. Hair forms for this style do not matter since smooth to curly hair regardless of the texture can be folded into a clean angular bun.
12. Straight Cut Angular Hairstyle
Wedding ceremonies demand both casual and formal looks and with loads of hair, older women are stuck on the best choice. As a last choice for simple looks, the straight cut angular hairstyle is suitable for easy maintenance. By using straightening appliances and cosmetics, maintaining this hairdo is easy and silky appearances fit best with it. Oval and curved faces go along very well with the straight cut angular hairstyle.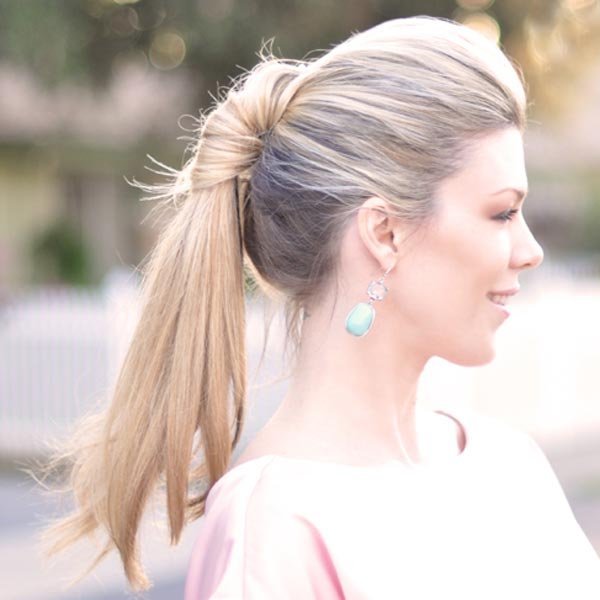 13. Head curve hairstyle
An express curve hairstyle for women has been relevant in fashion for years with matching colors for different skin complexions. The mane or volume is the central focus of this hairstyle with a bold and youthful appeal presented by appearance. For women with straight hair willing to have a curved hairstyle, the use of a curler is important to attain a bold look. The hairstyle allows the hair to present a fuller look with a high neck top completing the glamour.
14. The mane fit partition hairstyle
For a low maintenance hairstyle, the partition style is something fantastic for older women attending wedding ceremonies. Stylish cuts are also accompanied by the hairstyle as long hair allows for varying partitioning styles at several levels. In many cases, the hairstyle is not kept long and increases the appeal when a hair gel is applied. This hairstyle caters for a glamorous look especially if the hair is thin and naturally curly to the end. By allowing the hair to fall back, partitioning can be positioned at different levels to give a gentle wavy look rather than concentrated short curls.
15. Loose Symmetrical Waves
Older women with medium length hair are suitable for this style with complexion clearly coming out along the face shape. Such long hair can reach the chest and stylish hairstyles are good options for older women to achieve a bold look. To achieve this style, part the hair exactly from the middle and place long loose waves down to the end. From this style, the hair falls symmetrically on each side having surrounded the face neatly. The roots of the hair can also be colored with black to add to the style.
The recessional
The choice of a suitable hairstyle for wedding ceremonies is extensive for all types, in terms of length, texture, and color. From a wide range of options for older women, the above fifteen styles account for the best looks and glamorous appeal for events. Although the alternatives are many, the selection can be narrowed down to the above choices given that hairstyles match with specific face shapes and nature of hair. Most importantly, the looks account for both formal and casual looks expected at wedding ceremonies and parties thereafter. From the varying hairstyles, women at the age of 50 or above can select to match with different outfits. However, the choice for particular hairstyles is not limited to further modifications that can add glamour and a sharp look. For women who love the style, incorporating buns and highlights to the hairstyles is still open for trial.